Pocket folders, pouch pockets, layered invitations/invitation packages with three or more cards, any package with accessories and/or ribbon that thicken the invitation, AND square cards/invitations will require EXTRA POSTAGE.
If purchasing postage in advance or custom postage, we strongly recommend waiting until your invitations are in your hands, you have a full, hard copy sample in your materials or until we have completed your order in your materials to be able to weigh. An estimate using a previously printed version and/or using your invitations can be requested but do not guarantee it until your project is completed and taken to your local post office. Papers are made in batches and vary slightly in final weight and post office scale calibrations also vary slightly from one post office to another. Post office will round up and charge the next ounce up if it's slightly over. Square invitations/pockets will automatically incur an additional surcharge on top of the weight for being square.
Simple Invite + RSVP card will be the standard first-class rate; RSVP post cards are the post card rate. RSVP cards with envelopes are first-class rates.
Consult the United States Postal website for up-to-date information.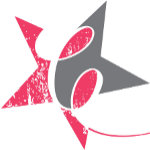 To order postage stamps seen below visit our Zazzle shop:
citlalicreativo
To modify colors shown below, please contact us for a custom request. We will then post your design on Zazzle and once approved, we'll send you the link for purchase. Most newly added postage stamp designs are approved and listed within 48 hours. This is beyond our control since it needs to be approved before stamps are listed.